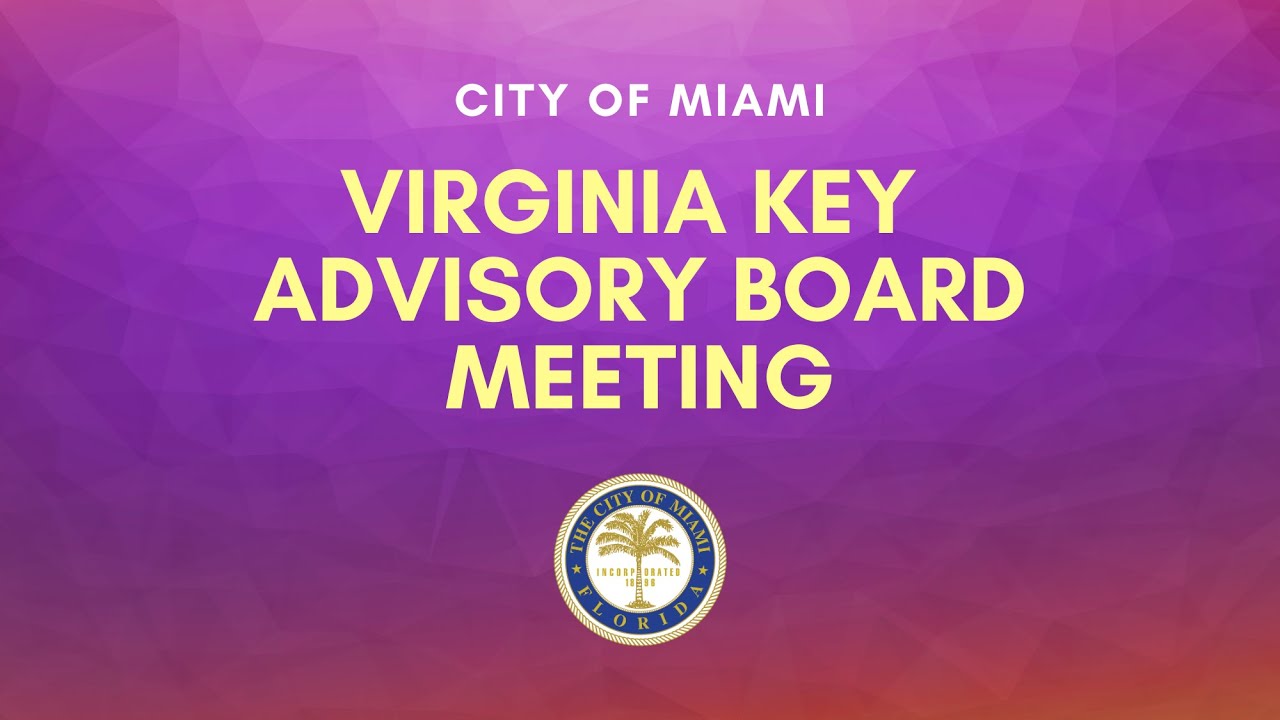 Virginia Key Advisory Board Zoom Meeting: Mangrove Restoration, Miami Marine Basin Trail & Northpoint Beach Projects
The Virginia Key Advisory Board will have a virtual meeting by Zoom this Tuesday evening Oct 27, at 5:30.  The agenda includes these items:
1.     MANGROVE RESTORATION SITE PROJECT
2.     MIAMI MARINE BASIN TRAIL PROJECT
3.     NORTHPOINT BEACH RESTROOM & OCEAN RESCUE FACILITY PROJECT
You can attend by registering in advance and/or by making comments.  If you phone in a comment, the voice message must be done by Monday evening at 5:00 p.m.  The Chairman will close online comments at his discretion during the meeting.
You can attend by registering in advance at
After registering, you will receive a confirmation email containing the link and information about joining the webinar.  The meeting will also be broadcast on Channel 77 (COMCAST), 
City of Miami TV
, and the City's YouTube Channel.
If you make a comment in advance, it is imperative that you follow the instructions in this link
Please consider if any of the agenda items are important to you and voice your ideas in advance.  V