We are the Democrats of the Village of Key Biscayne, Florida. The KB Dems Club is committed to educating the public about the most important issues affecting our community, state and country, advancing Democratic principles, supporting our values, and electing Democrats to local, state, and federal offices.
Politically, we are at a crucial juncture in our country's history, and environmentally, we are at a crucial juncture in our planet's history. Perhaps more than ever, the success of the Democratic Party is necessary to stop the slide into lawlessness and government of the few for the few, and to stop the further deterioration of the environment.
If you believe in opportunity for all, if you want to address our country's original sin or racism, if you long for a tax code that puts the heaviest burden on those who can most bear it, then it is time for you to join us. Together, we can move our island, our state and our country towards a brighter future.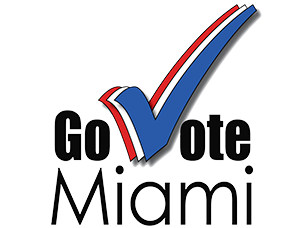 For Election Day, Early Voting Locations, finding your precinct, acceptable forms of ID, provisional ballots, VBM Dropoffs, voting with a disability and more, visit GoVoteMiami.org
Voting Districts for Key Biscayne
Due to the Coronavirus all meeting are on Zoom until further notice.  We also hold regular events that engage voters, serve our community, and give local Democrats a space to meet and make friends. Don't miss out—sign up for our email list at the bottom of this page, and follow us on KB Dems Club Facebook!
Team Daniella Levine Cava Daily Phone Bank and day til Nov 1!
Team Daniella Levine Cava Daily Phone Bank and day til Nov 1!
House on Fire – CLEO Podcast Link
Environmental Voter Project: There 600,000 Florida Voters Who Say The Environment is their #1 Priority – Get Them to Vote
No event found!
We share the same values and goals, but elections are won through the effort of volunteers contributing their myriad talents and abilities. At KB Dems, we make it easy for grassroots volunteers to get connected to meaningful volunteer opportunities. This is the best place for volunteers to find different opportunities to get involved to help elect Democrats up and down the ticket this year, and in the future.
Empower your advocacy. Our campaigns are people-powered grassroots movement and would not be possible without people like you. There is so much we want to do, but we need your help. Select the campaign you would like to fund and help us achieve our goals. You can give as little as $10 or fund the entire campaign.
As a group of like-minded Democrats, we are committed to supporting environmental science to address climate change, women's rights, civil rights, voting rights, public education, gun safety and more.