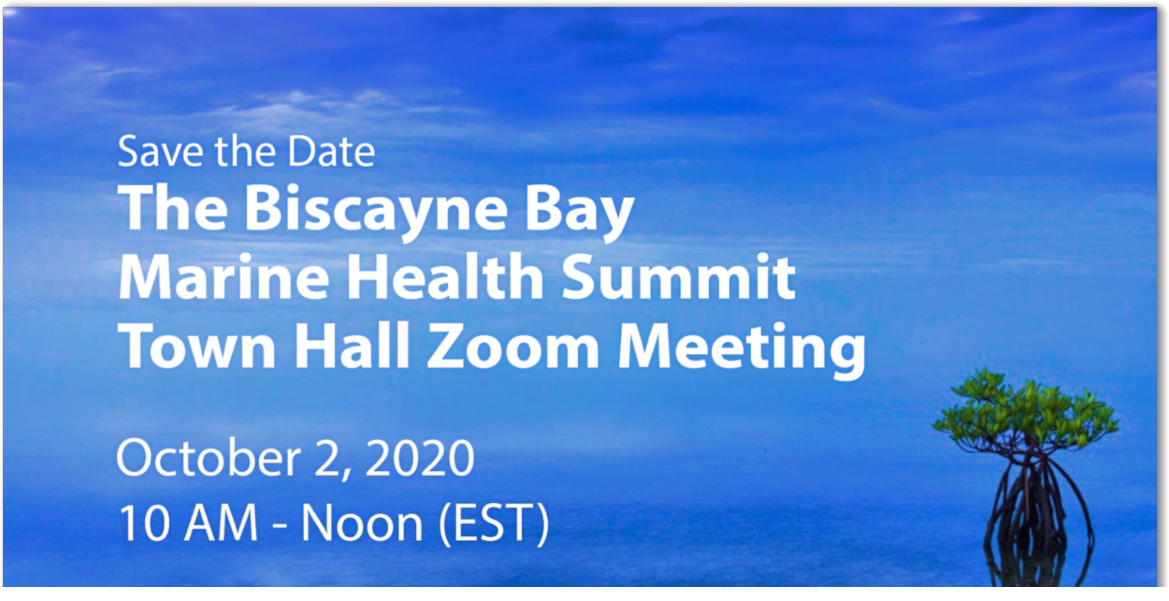 TODAY AT 10AM: BISCAYNE BAY MARINE HEALTH SUMMIT-TOWN HALL
Join us for the Biscayne Bay Marine Health Summit Town Hall Meeting on October 2 at 10 AM. The meeting will include a presentation on the State of the Bay and on the Biscayne Bay Task Force's Recommendations in anticipation of the Miami-Dade County Mayor's presentation to the Board of County Commissioners (BCC) on Oct 6th. The town hall will be followed by a 30-minute Question & Answer session.
You can also watch the Town Hall live on Facebook.