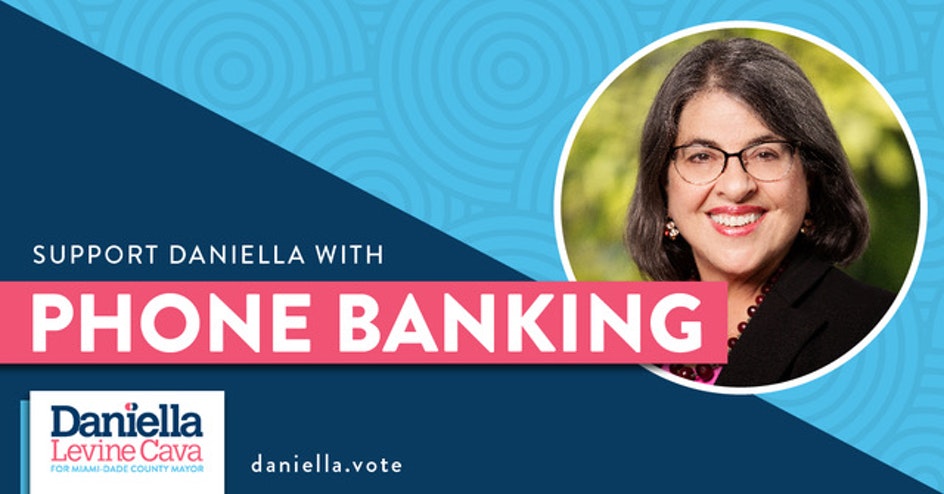 Team Daniella Levine Cava Daily Phone Bank and day til Nov 1!
Are you a SUPER Volunteer? Join us for our Daily Phone Banking!!!
Everyday this week, we'll be hosting a Virtual Phone Bank calling thousands of voters across Miami-Dade to spread Daniella's message and sign up for Vote-by-Mail!
Sign up now!