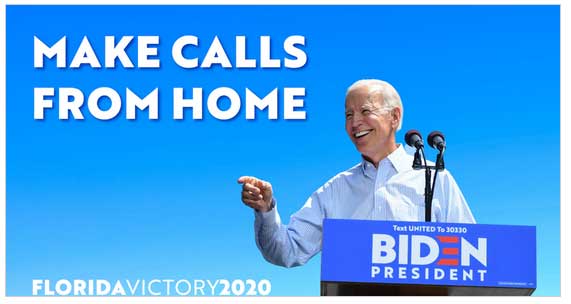 Moms for Gun Safety Phone Bank Training
Sign up today! You'll get a link to join your virtual phone bank for Saturday August 22nd!
To elect Joe Biden and Democrats up and down the ticket this November, we need to organize our community to get out and vote! We will be hosting a virtual phone bank to call on our neighbors and friends to get involved.
Making calls is an easy way to take action from home. Whether it's your first time making calls or you're a veteran phone banker, we need your help! Together, we can win this November.