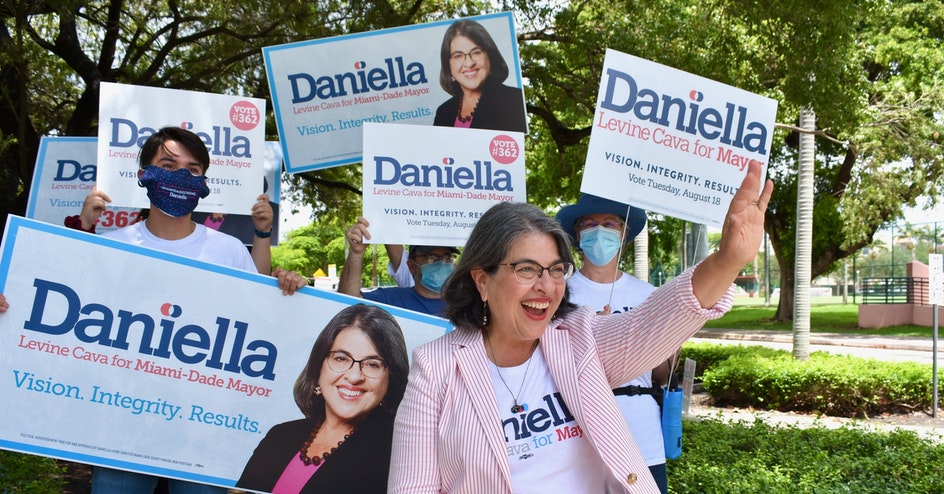 ¡Juntos por Daniella! Este Sábado únete a nosotros para motivar y ganar votos
CANVASS FOR DLC
Este Sábado únete a nosotros para motivar y ganar votos por un mejor futuro en nuestra comunidad!
Ayudemos a elegir a Daniella Levine Cava como nuestra primera alcaldesa del Condado de Miami-Dade.
Si tiene alguna pregunta puede contactarse con Rosa Elera al (305)988-3633.
Join us this Saturday as we motivate and Get Out The Vote for a better future in our community!
Let's help Daniella Levine Cava be elected as our first woman mayor of Miami Dade County.
If you have any questions please contact Rosa Elera at (305)988-3633.