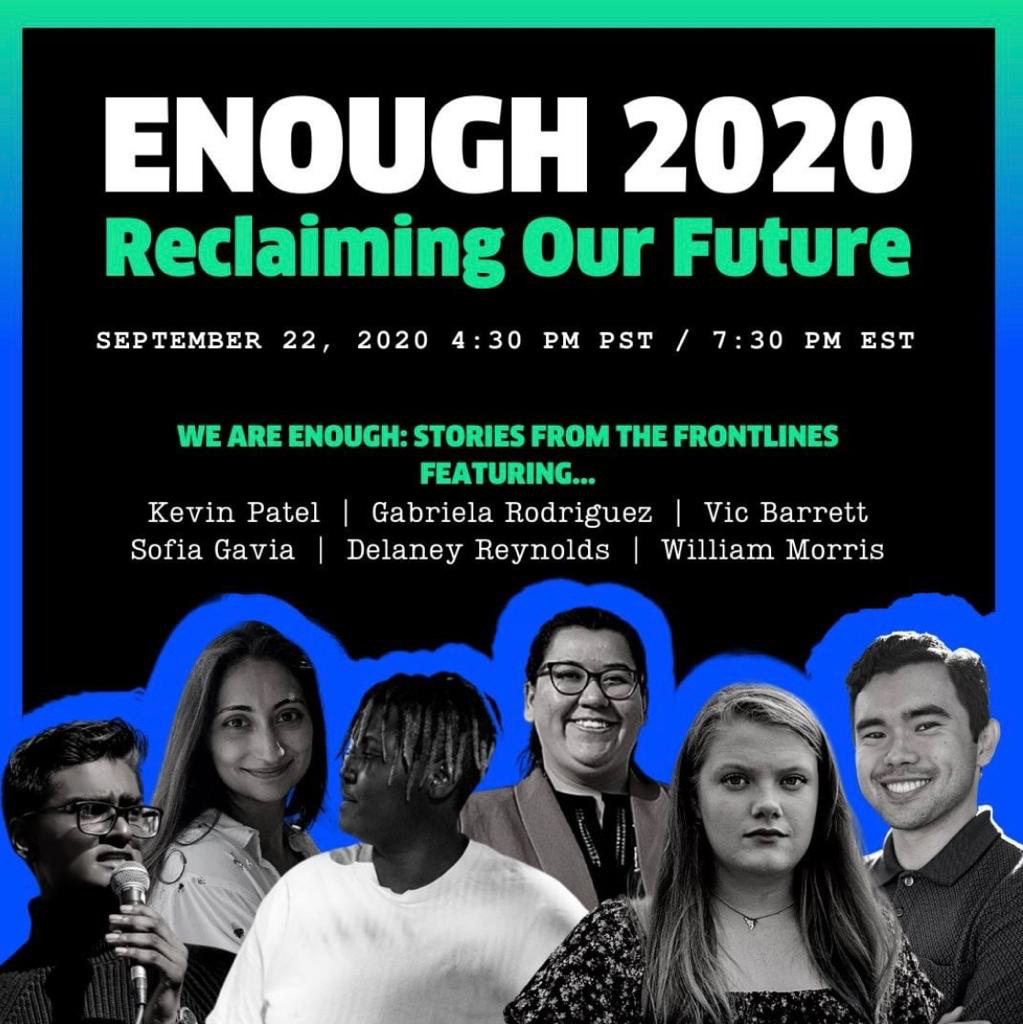 ENOUGH 2020: Youth Voters – "Reclaiming our Future" Livestream
In 2020, young people have had ENOUGH. Enough delays. Enough denial. Enough theft of our future. This year, our votes and our voices will be enough to demand climate action from our leaders—or we've had enough of them too. On September 22nd, National Voter Registration Day, youth are coming together to Reclaim Our Future. We're elevating the voices of diverse youth, with stories from the frontlines, movement builders, artists and special guests. Be inspired and learn why young people vote and the power they hold, what's at stake this election and how you can build youth power this November and beyond.
Be part of the #ENOUGH! Campaign to increase the youth voter turnout, the livestream will feature leading youth voices who are mobilizing their communities.
CLEO's Gabi Rodriguez will be speaking alongside others like Kevin Patel, Jamie Margolin, and Leah Thomas, and more. They'll be sharing stories from the frontlines, talking about what's at stake this election, and how we can build our youth power. You'll also hear from actor, Mark Ruffalo, member of Maroon 5, Jesse Carmichael, and more