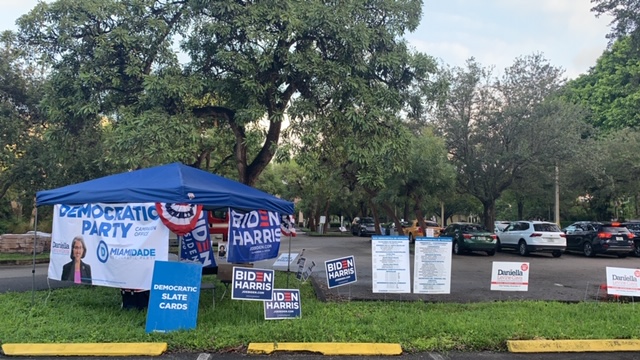 EARLY VOTING HELP @ HISTORIC GARAGE – FUN & EASY – GIVE OUT MD DEMS SLATE CARDS TO VOTERS
We need help every day, three different shifts, to approach voters and ask them to vote for DEMS up and down the ballot, give out 'cheat sheet' DEMS candidate and amendment recommendation guides, and to answer voter questions. We have been doing this since early voting started and could use some more help – please! You will always work with another person. This week through Thursday, free Pizza too for all voters and workers thanks to Jose Andrew World Central Kitchen.
Cristina del Valle is coordinating the schedule please contact her at 786.973.4748 to volunteer.
Shifts every day:
7am – 11am
11am – 3pm
3pm – 7pm