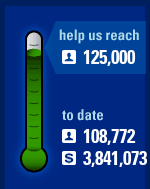 Donate now to win back the Senate! Help Flip: Georgia, Texas, Kansas and Louisiana
KB DEMS, with just days to go, many grassroots donors are getting ready to make their final contributions of the election. Short on time, and with many Democrats already smashing fundraising records, "Where will my money do the most good?" has become a very important question.
Here at Daily Kos, we have said from the start that if beating Trump is Priority #1—and it is—then taking back the Senate is Priority #1A. Mitch McConnell's desperate, rule-breaking, last-minute confirmation of extremist Amy Coney Barrett to the Supreme Court makes plain why winning the Senate is so damn important.
Senate Democratic candidates have been among 2020's biggest fundraisers, so Daily Kos is focusing its final fundraising push on four key races in red and purple states where we think you'll get the most bang for your buck in these last days.
Texas, Georgia (special election), Kansas, and Louisiana—these four Senate races will deliver real bang for your buck. That's why I'm asking you to chip in $5 to each of them right now.
Daily Kos endorsed in nine Senate races over the course of 2020, and we've raised millions of dollars to flip the Senate from red to blue. Here's why we think these four races deserve your support during the stretch run:

Texas: Several election-watchers have moved Texas from "lean Republican" to "tossup" in the race for the White House, and Democratic movement at the top of the ticket could pay huge dividends in other contests—including in the state's blockbuster Senate battle. Democrat MJ Hegar is just behind three-term Republican John Cornyn. Many Senate Democratic candidates have built huge cash advantages over their Republican opponents, but Hegar is pretty evenly matched with Cornyn, and Texas is a very expensive state to compete in. Every dollar here counts.
Georgia (special election): There are two Senate elections in Georgia this year, and we're focusing on the special election right now. State law says this special election will be run as an all-party primary in November—meaning there are multiple candidates from each party all on the ballot together—and the top two vote-getters will advance to a January runoff. That means there is a chance two Republicans could wind up competing for this seat unless we get a Democrat in the top two. Polls have long shown Daily Kos-endorsed Rev. Raphael Warnock is the strongest Democrat in the race, and the most recent surveys have shown Warnock drawing tantalizingly close to the 50 percent mark that would allow him to take the seat outright in the November election!
Kansas: Talk about bang for your buck: Kansas is one of the cheaper states to campaign in, and polls show a shockingly tight race in this deep red state. Democrat Barbara Bollier has put together a stellar campaign and could be the first Democrat elected to the Senate from Kansas in nearly a century.
Louisiana: Similarly to Georgia, Louisiana runs its November election as an all-party primary, with a runoff for the top-two vote-getters should no candidate reach 50 percent. With five Democrats on the ballot against two Republicans, there's a chance of a Democratic lockout in the runoff. Thankfully, Adrian Perkins, mayor of Shreveport, has broken out among the Democrats. Louisiana is a very conservative state, and winning here is a longshot, but we need to make sure Democrats have the resources to compete everywhere.
FYI
Republicans hold a 53-47 majority in the Senate. That means Democrats need to win at least three seats to take back the Senate—or four, if Trump somehow manages to win a second term.
The good news is that we're on offense this year, with Republicans defending a whopping 23 seats and Democrats just 12.
It still won't be easy. Flipping a Senate seat is never a simple task, and many seats are in deep red turf. But it's vital, because if Mitch McConnell remains in charge, he'll keep acting as "Grim Reaper" for everything Democrats want to pass.
That's why we've endorsed fantastic Democrats running against vulnerable Republican senators across the country.
We must flip the Senate! Please give $1 to help Democrats in each of these crucial races!